"Accumulated" 3 visits to compose this post... trying to cover most of the choice there. Hai Siang Kopitiam, located at Bandar Puteri Puchong next to Old Town Kopitiam, of course it's not as crowded as Old Town, but I can assure you the food is far better than Old Town.
Hai Siang is not promoting white coffee, they are selling mostly old type "kopi" by Hai Peng. I've no idea where this brand originated, but it tastes ok, especially Adrian (I guess this is the owner's name) make it less sweet, which make its "bitter" more outstanding.
Kopi or Kopi C (RM 2.20).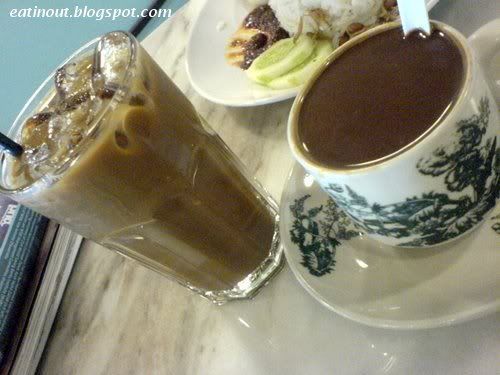 Reason why Hai Siang not as famous as Old Town? Beside it's not much publicized, their food price also a bit higher than others, like the Adrian's Homemade Steamed Chicken Rice (RM 8.90) which only available on weekends, but really quite nice. If you don't prefer rice, you can also try the Mee Sua with this chicken soup.
Nasi Lemak Biasa (RM 3.90) is the common breakfast here. It looks good but the sambal and lemak are just average.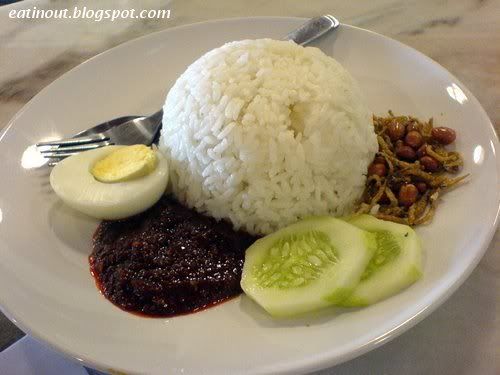 Most of the item here I've forgotten its price, including this Sarawak Laksa. This is second time I try Sarawak Laksa in my life, maybe one day I have chance to try the authentic version in Sarawak, but Hai Siang's quality already not bad, not too spicy, a little bit sour and some special flavour behind.
Bihun Siam is their latest item, a hearty and satisfying meal.
Among all the choices, which one I like the most? He he... the lightest meal, their Roti Bakar!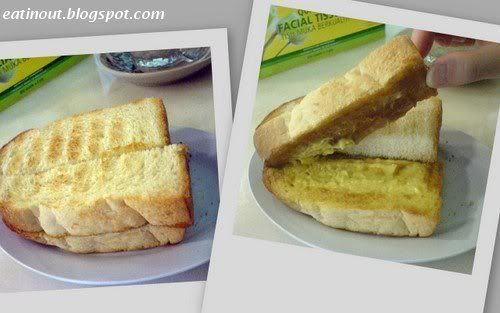 Don't know why... it's delicious even without big slice of butter, I guess is because of the kaya and margarine, and the way they toast it, give this a try next time you visit and let me know what you think.
(From Citibank Puchong you should notice Old Town, Hai Siang just next to it)
No. 17, Jalan Puteri 1/6, Dataran Puteri,
Bandar Puteri Puchong,
47100 Puchong, Selangor.
Tel : 03 - 8061 6919